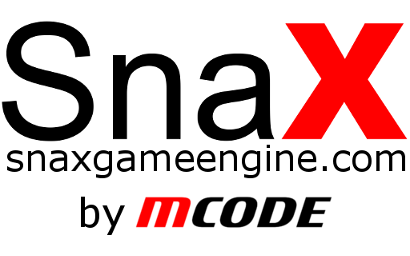 SnaX Game Engine
The first version of SnaX was released exactly one year ago today, and I'm celebrating the big event with the release of Version 1.5 of SnaX. This release contain a lot of new features for improved rendering capabilities, including Physically Based Rendering (PBR), HDR and Screen Space Ambient Occlusion (SSAO) using Nvidia's HBAO+ library! In addition there are numerous bugfixes and other improvements.
Included are also new examples showing you how to do:
Physically based rendering (PBR),
High dynamic rendering (HDR) with tone-mapping and average luminance calculation using histograms,
Anti-aliasing using fast approximate anti-aliasing (FXAA),
Screen space ambient occlusion (SSAO) using the new HBAO+ chip,
Basic shadow mapping.
Enjoy, and remember: SnaX is free for both personal and commercial use!